Are your mornings always rushed? Do you need something easy and quick to make in the morning that can satisfy your cravings? Try the best frozen croissants from bakemart Dubai to make sure your day starts on an amazing note. These frozen croissants are easy to bake in just 10 to 15 minutes and give you enough time to make the mornings go smoother.
In this blog post, we will be discussing why these frozen croissants with a cup of coffee are the best option to consider for breakfast. Keep scrolling to know more.
Why Try Frozen Croissants From Bakemart Dubai?
Frozen croissants are a practical solution for a morning snack as they are a fast solution. All you have to do is, take them out of the freezer, bake and try with a coffee to explore the best taste and texture. The flaky, buttery texture of croissants ensures that your taste buds always explore a whole new range of flavors.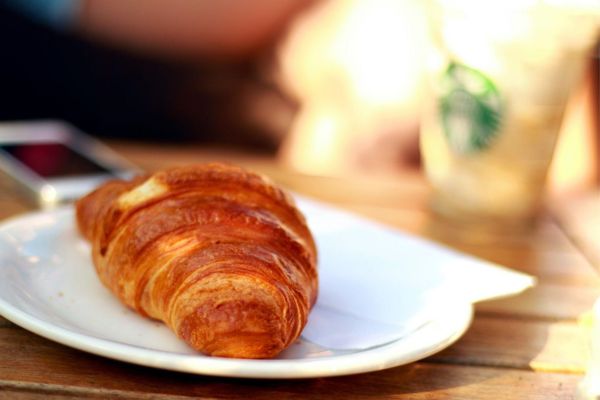 There are different types of frozen croissants available in the market ranging from Zaatar croissants, Gluten-free croissants, Organic Chocolate, Vegan Plain Croissant, Croissant Cheese, Croissant Chocolate, and much more.
A Perfect Morning Snack
The undeniably amazing aroma of these croissants with golden flaky layers will always leave you craving for more. The perfectly baked buttery puff pastry gives you a fantastic taste with each and every bite.
Quick and Easy Option
With all the busy mornings, no one wants to spend hours and hours making breakfasts. We all need a quick and convenient solution that can be made in 10 to 15 minutes without compromising quality and taste.
The frozen croissants are the best option to consider. You have to take them out of the freezer, bake them for a few minutes and your breakfast is ready.
A Versatile Option
When combined, the sweet and savory flavors give you an incredibly versatile and satisfying taste. The Zaatar croissants also give you a bust of classic flavors and ensure your taste buds explore the crispness and crunchiness with each bite. You can also take a hot cup of coffee with the buttery croissants to enjoy the croissants at their very best.
Make your mornings more exciting and full of flavors with these frozen croissants that come in a wide range of tastes. If you are gluten sensitive, you can try the gluten free croissants. You can find out the best vegan croissants in Dubai that are a perfect option for fully vegan people.
This convenient breakfast will make your mornings delightful with no fuss about making breakfast. To explore a wide range of croissants, visit our website and check out the croissant section. You can also check out our blog "Delicious Ways to Enjoy Frozen Croissants for Breakfast" to know more.visit our website to check out a wide range.