Are you a chocolate lover who always craves delicious chocolate cakes? Try the most exquisite delicacy of the 7-Layered Chocolate Dream Cake with Layers of 3 chocolate mousse – white chocolate mousse, milk chocolate mousse and dark chocolate mousse, 2 layers of chocolate fondant biscuit, 1 layer of paillete feuilletine, 1 layer of 62% dark chocolate disc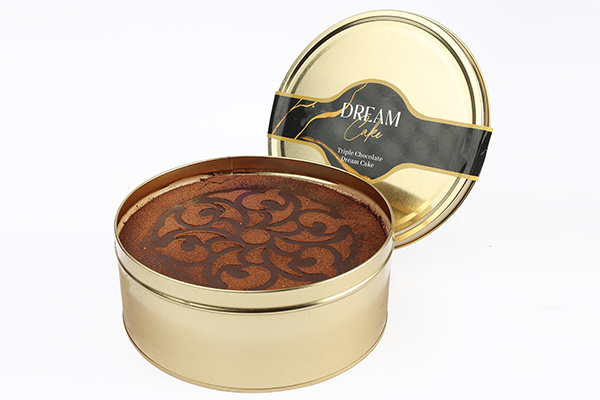 This extraordinary treat combines five layers, each a melodic tribute to the chocolate range, to produce something divine. In this blog post, we'll discover how these various components, like chords in a symphony, fit together to make a sweet treat that is mouthwateringly wonderful. Keep scrolling to know more.
7 Layers of the Chocolate Cake
Starts with 2 layers of Chocolate Fondant Biscuit
Each work of art starts with a canvas, and the smooth chocolate cake is the seven-layered chocolate dream cake. The creamy texture of the chocolate and the soft, fluffy crumb in this base creates an array of aromas and emotions. Establishing an atmosphere for what will follow as it's the perfect first coating.
Layer of White Chocolate Mousse
White chocolate mousse with a seemingly exquisite texture – the deep, dark chocolate sponge beneath offers a delicate counterpoint to this cloud-like masterpiece. The cake is delightfully lightened by its bright, meringue-like texture, producing a fascinating taste interplay.
Layer of Silky Smoothness with Milk Chocolate Mousse
Adding the milk chocolate mousse, it's all about striking the perfect mix between sweet and creamy, chocolaty intensity and velvety delicacy. Adding this layer improves the whole taste by easing your palate senses into a deeper state of chocolate bliss.
Layer of Dark Chocolate Mousse, Dive into Darkness
A thick, dark chocolate mousse transports you deep inside the world of chocolate. Following this, the subsequent layers of white and milk chocolate create a delightful interplay, balancing the intense and robust flavors introduced by the dark chocolate layer. Your senses embark on a captivating sensory adventure, savoring the profound bittersweet essence of dark chocolate for the very first time.
A Finishing Touch – Dark chocolate disc & Cocoa Powder Dusting
In the topmost layer, a decadent chocolate disc awaits, exquisitely adorned with a delicate dusting of cocoa powder. This decorative touch adds a subtle hint of bitterness, beautifully contrasting with the cake's inherent sweetness, both in terms of appearance and flavor.
A Cake for Celebrations
This seven-layered chocolate dream cake ships quickly and easily, adding to its pleasure. This cake, housed in a solid tin box, is a visual satisfaction. Your cake will be delivered neat thanks to the tin box.
It's a statement of luxury and culinary expertise and is ideal for birthdays, anniversaries, and special occasions. Every taste studies the rich, varied world of chocolate, with each layer telling an individual story.
Conclusion
The 7-layered dream chocolate cake in Dubai combines art and culinary expertise. The seven layers, each with a unique taste, make this cake an edible masterpiece. This is more than a cake; it's a celebration of chocolate in its best form. So, don't hesitate to contact us to offer the best 7-layered chocolate dream cake in Dubai. Place your order now!