The auspicious occasions of your beloved ones require a magnificent celebration. You seek a reliable and trustworthy bakery that can fulfill your requirements for a perfect cake.
Now, you can add a delectable surprise to your parties with our elegantly embellished customized cakes in Dubai. These are designed in coherence with your desired theme to relish the moments of happiness and joy.
Planning The Best Customized Cakes In Dubai
Flourish the surprise and create unforgettable memories with the occasional cakes for your parties whether it is a birthday event, a success celebration, or an anniversary. Customized cakes in Dubai can add a thematic and divine flavor to your celebrations.
For this, you need to arrange a theme-centric party that matches the creativity of your imagination, which incorporates:
A visually appealing location that matches your theme.
A perfect decor as per your inclined color scheme and design.
A specific dress code to enhance the theme implementation.
Make Your Parties Look More Fascinating With Customized Cakes
What can be a better way to express your emotions and feelings to your muse with the best customized cakes in Dubai? Bakemart At Home offers a myriad of creative options for your perfect surprise party as we can transform your imagination into edible delight. It leaves your guests and loved ones startled.
The customized cakes can serve as the core element of your surprise party through the following aspects:
1. Expresses Emotions
A simple cake can work out for an event but a customized cake brings in a sense of emotions and connectivity. You can overtly express your intentions towards the other person by bringing your creativity and touch to the cake.
2. Create Special Memories
A customized cake can bring forth the efforts and affection you have put in to make the person feel special. This will capture an unforgettable moment of your crazy efforts to make the event unique by surprising him/her. You can check out our wide range of fresh cakes Dubai that go perfect with each and every occasion.
3. A Theme Inspired Cake
You can arrange an exquisite theme party to surprise your special ones with the best customized cake in Dubai. The decor, theme, and dress code will define the intricacy of the cake as it will add a wow factor to your surprise party.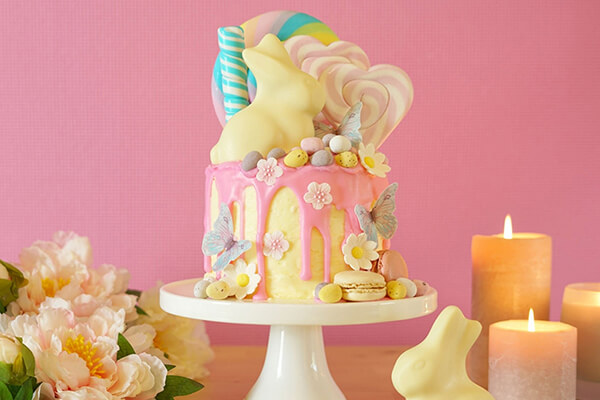 4. A Flavorful Infusion
Now you can profusely add a flavorful touch to your custom cakes. It lends a wide variety of tantalizing flavors to impress your guests and put the right taste to your party. Select the cake of your choice and surprise your loved ones.
Conclusion
Getting a customized cake for your special moments is a great option to consider as it makes your big days more memorable. We offer a wide range of flavorful frosted customized cakes in Dubai for adding a wow element to your surprise parties.
You can opt for your desired flavors, colors, designs, and lettering to add your unique touch. Reach out to our website to order a customized cake and let us add a unique touch to your special moments. You can also check out our blog post "Art of Personalization: Why Custom Cakes Make Every Celebration Unique"